The Best Diving Destinations In The World 
​​Owning a yacht dovetails beautifully with adventures in and around the water. No spectacle comes close to watching marine life dancing around a coral reef. We have compiled a shortlist of our top six must-visit dive-friendly sites.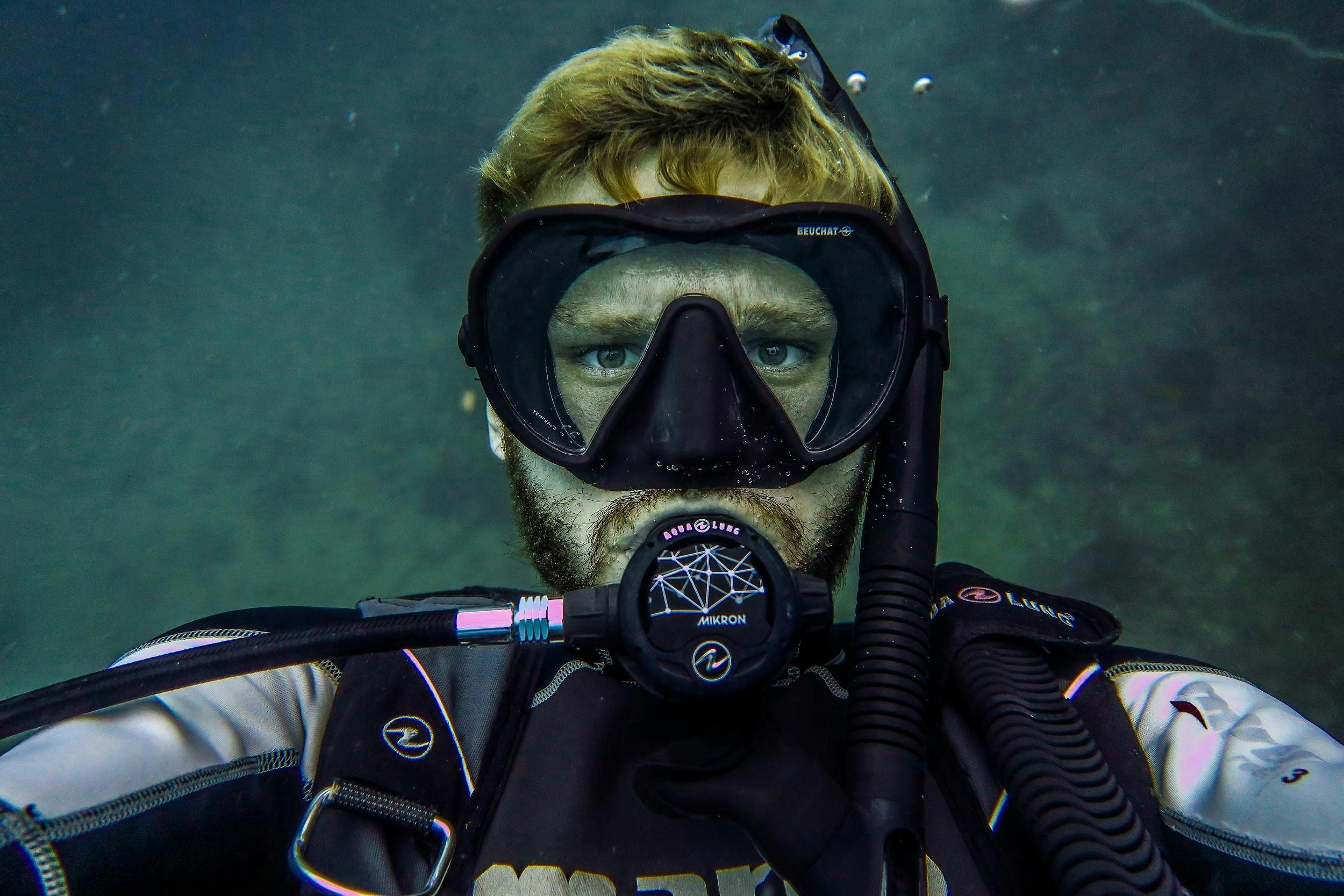 Diver underwater. Image credit: James Thornton
The Samana Peninsula, Dominican Republic offers easy access to shipwrecks, caves and caverns, walls, and coral gardens. Between December and April beautiful humpback whales migrate near the island to calve.
49 of Japan's Okinawa Islands are uninhabited. The crystal-clear waters and subtropical temperatures make marine exploration an incredibly serene experience.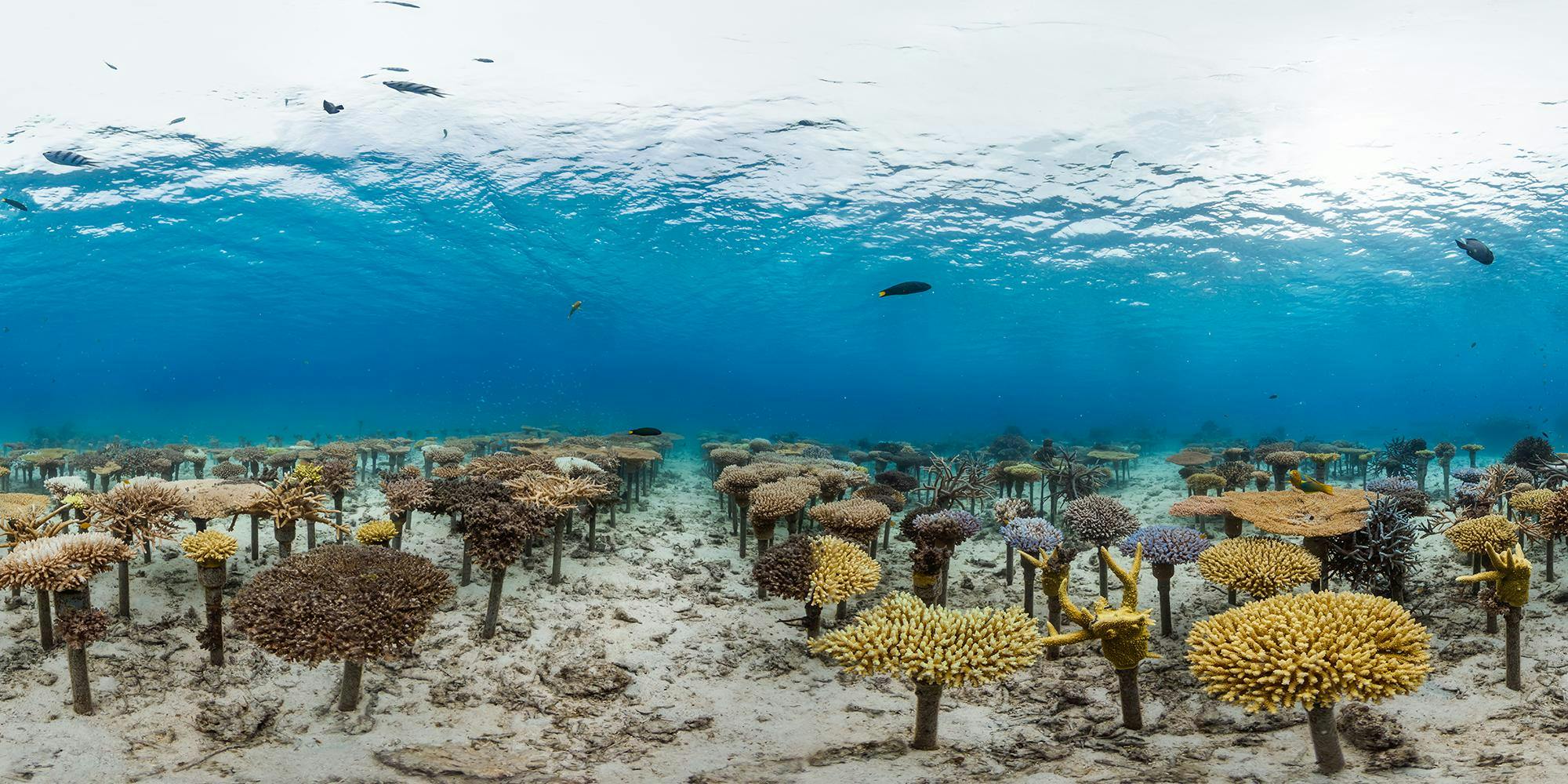 A coral reef in the Okinawa Islands, Japan- Image credit: The Ocean Agency
Orkney, Scotland. Orkney is known for its unique insight into WW1 warships, with seven wrecks from the German High Seas Fleet remaining on the seabed. There is an abundance of fascinating wrecks and marine life to observe. Just remember to bring a thick wetsuit because Orkney's waters are cold!
Lofoten Islands, Norway. The clear Arctic waters are home to beautiful killer whales - diving alongside them is a truly powerful experience.
Fotteyo Kandu, The Maldives. Caves and overhangs allow you to discover reef sharks, whale sharks, manta rays and everyone's Disney favourite- Clown Fish. The reefs are teeming with vibrant and colourful marine life.
Luzon, The Philippines. There are thousands of different dive sites around Luzon with over 1,200 marine species and 400 types of coral The site is abuzz with marine life and a true biodiversity haven.
Portofino, Italy. Portofino is a great option if you enjoy archaeological dive sites. There are plenty of wreckages to discover - one wreckage dates back to the 16th century! 

Going Green: Responsible Boating
Greenline Yachts are designed to make as little environmental impact by harnessing natural energy and reducing fossil fuel usage by using renewable solar energy and 'Hybrid Drive' technology. Greenline Yachts allows users to silently cruise with minimal noise pollution which means that marine life remains undisturbed. 
The yacht also provides luxury comforts that run off solar power, such as a full-size fridge, air conditioning and TV. Greenline Coupe Yachts are designed for keen deep sea divers. The transom features a wraparound diving platform which lowers into the water, providing divers easy access to enter the water. 
Become an Eco-friendly Diver
Consider cleaning your dive equipment thoroughly to prevent the spread of marine pests. Use eco-friendly products to avoid chemicals from causing algae growth which can deplete oxygen and block out the sunlight.
Be mindful of the waste you produce and pick up any litter you find around you - it's always better to leave your environment in a better state that you found it. Regarding human waste, read the local rules and regulations of the country you are in about emptying the tanks; there may be pump station facilities nearby. Despite being biodegradable and rich in nutrients, it can also impact reefs and marine life by causing excessive growth of algae - always be considerate and dispose of organic waste out in deep water, far away from any reefs.
Many skin care products have chemicals that are harmful to coral and marine life. A sunscreen compliant with the Hawaiian Reef Bill, and free from Octinoxate and Oxybenzone is the most reef-friendly sunscreen option. We recommend using Sun Bum. 
Be careful where you anchor down as you can easily destroy plants, corals, and marine life on the seabed. Sailors for the Sea have made a comprehensive guide on how to anchor safely.
Keep your boat well-maintained. The last thing you want is a leaky pipe or fuel tank to cause a highly damaging oil spill - it's best to take the precautions necessary and do regular checks to prevent accidents such as these from happening.
When filling up the tanks with fuel, consider that even the tiniest of spills can cause major damage to plants and animals. Here is an excellent resource on spill proof fuelling from Sailors from the Sea.
Cruise more and pay attention to the tides and winds to reduce engine use. 
Consider using a non-toxic and non-biocide antifouling paint on the hull. You want to use antifouling paint to prevent growth which can slow your boat down. Many antifouling paints contain copper, which can leach into and damage marine life. 
Abide by the local fishing rules and be mindful of herbivorous species which are essential to maintain algae levels in the reef.
Using energy-efficient hybrid yachts such as Greenline Yachts helps to reduce CO2 emissions by harnessing natural energy sources. Silent cruising also helps to reduce noise pollution.
Get Your Green Flippers Ready
Visit Green Fins to read more tips on sustainable diving and snorkelling. You can follow their environmentally dive guide which teaches you how to preserve coral reefs while diving.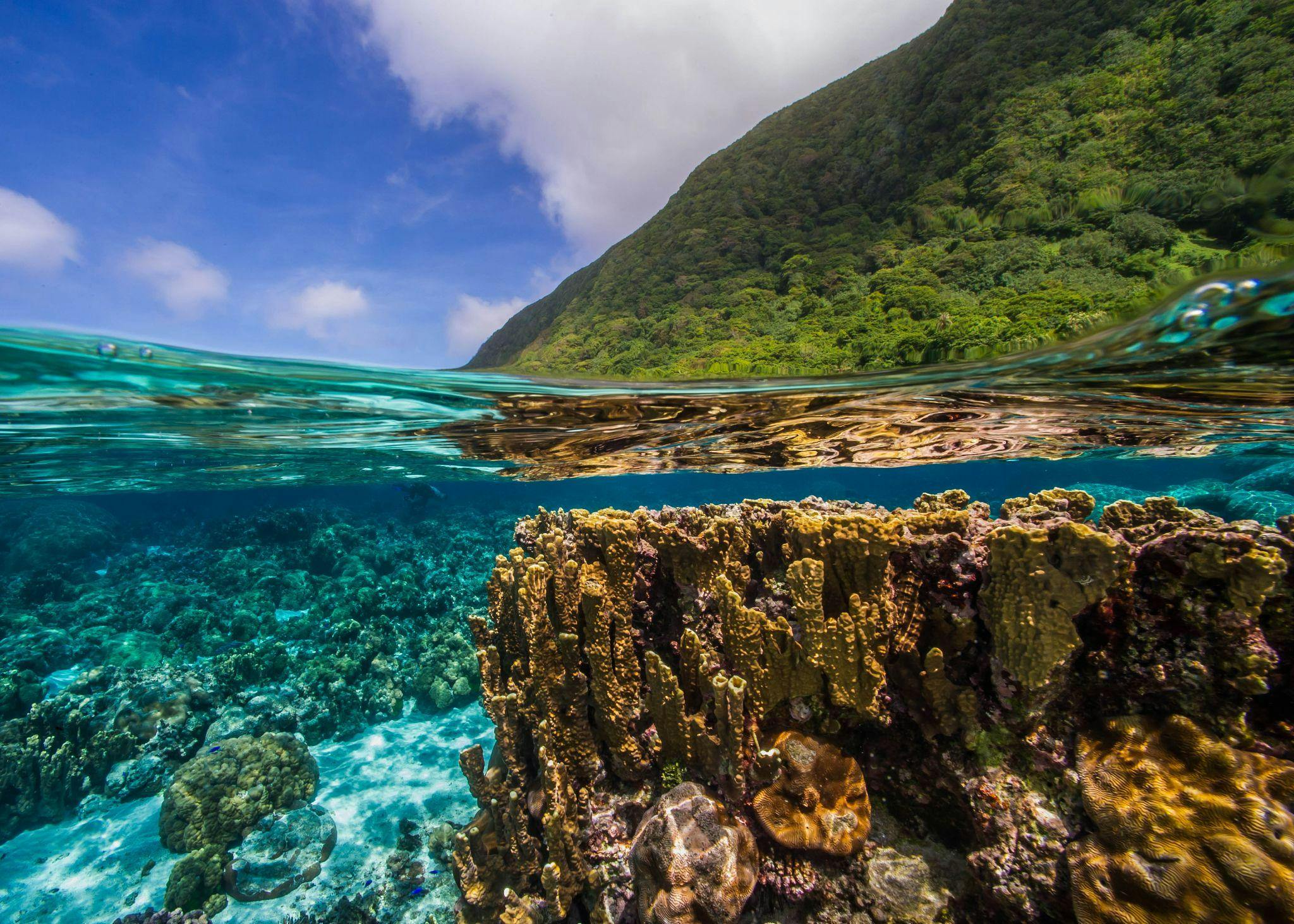 Credit: Shaun Wolfe/Coral Reef Image Bank