Never felt so good…
The flagship of the Greenline Yachts family, Greenline 48 features all the benefits that Greenline Yachts stand for. One level living concept ensures the movement on the deck is safe and effortless, ample AC power allows the use of normal home appliances onboard and solar roof makes sure you never run out of power.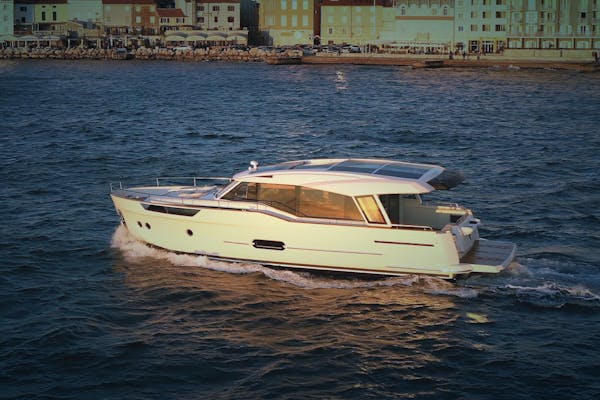 23 April 2020
The 48 Coupe's lines resemble those of her sistership 48 Fly for a modern classic look on the water, with some of Greenline's trademark features, including large salon windows, protected side decks and a signature bulwark aperture at the bow.
Read more
&&
<iframe width="480" height="270" src="https://www.youtube-nocookie.com/embed/QaznCxgV6HU?feature=oembed" frameborder="0" allow="accelerometer; autoplay; clipboard-write; encrypted-media; gyroscope; picture-in-picture" allowfullscreen></iframe>
Interested in a Greenline 48 Coupe?
Even if you are just passing by we'd love to hear from you.
Get in touch!