Greenline optimizes capacity for larger yachts as it discontinues its Greenline 33
Greenline Yachts, the worldwide leader in alternative propulsion motorboats and pioneer of hybrid yachts, has announced it will cease production of the Greenline 33.
Ceasing production of the Greenline 33 will allow the luxury Slovenian boatbuilder to focus resources and production space on its larger models.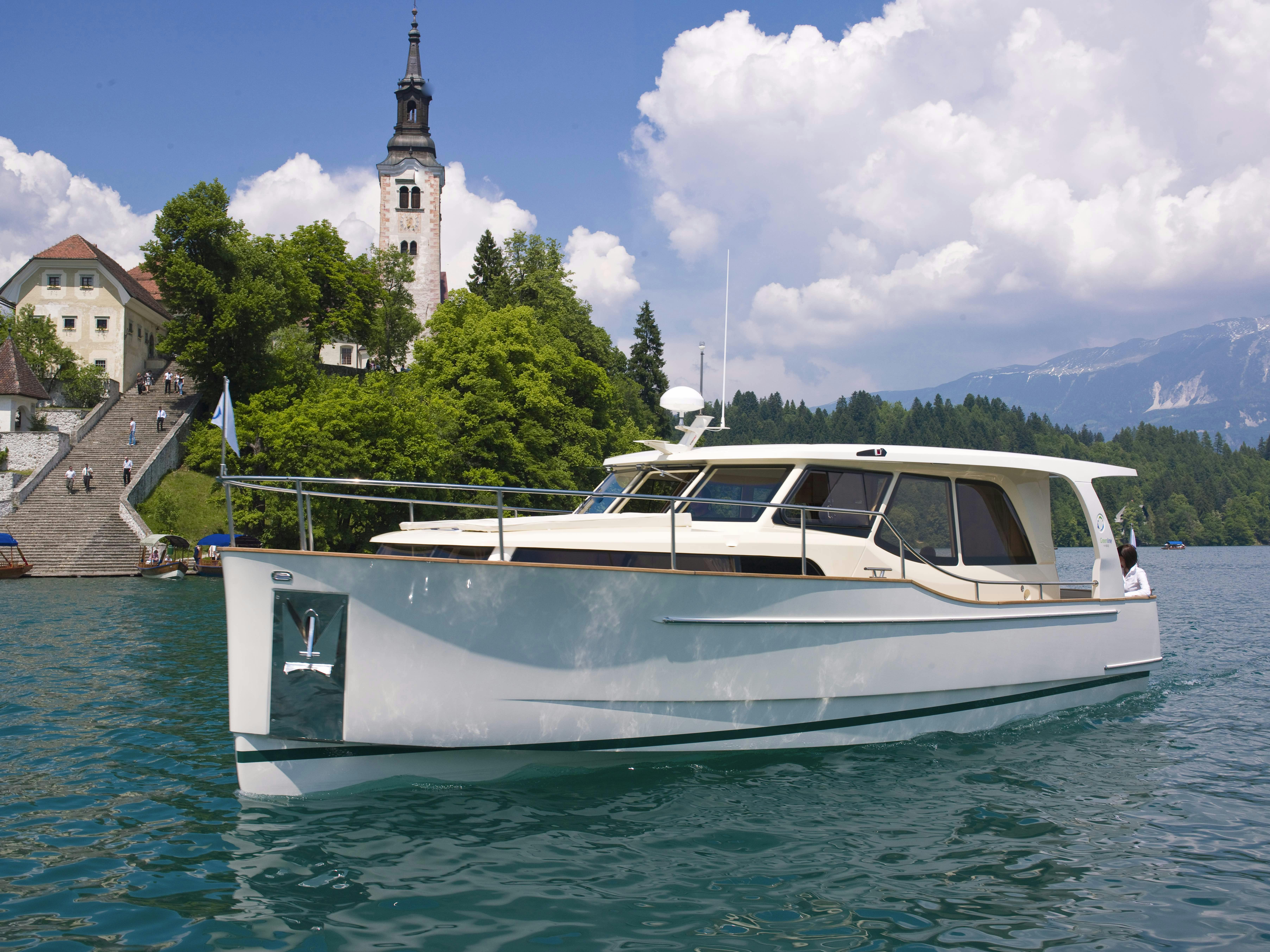 Launched in 2008, the Greenline 33 set a new benchmark in environmentally conscious boating and was the first production hybrid boat. Almost 500 units of the revolutionary 33ft family cruiser have since been delivered in more than 50 countries worldwide.
Greenline Yachts' owner, Vladimir Zinchenko, says: "We are immensely proud of the success and heritage of the Greenline 33 and how it shaped the market for eco-conscious family boating. Winning more than 30 awards is no small feat, especially in such a competitive sector of the market. Due to the increased demand for larger yachts, the time is right for us to optimize our space and capacity for larger models.
"Greenline Yachts has recently seen strong demand from environmentally conscious and technologically astute customers, particularly looking for larger models. Thus, we look forward to delivering more industry-leading designs and larger yachts – and have exciting new models in the pipeline."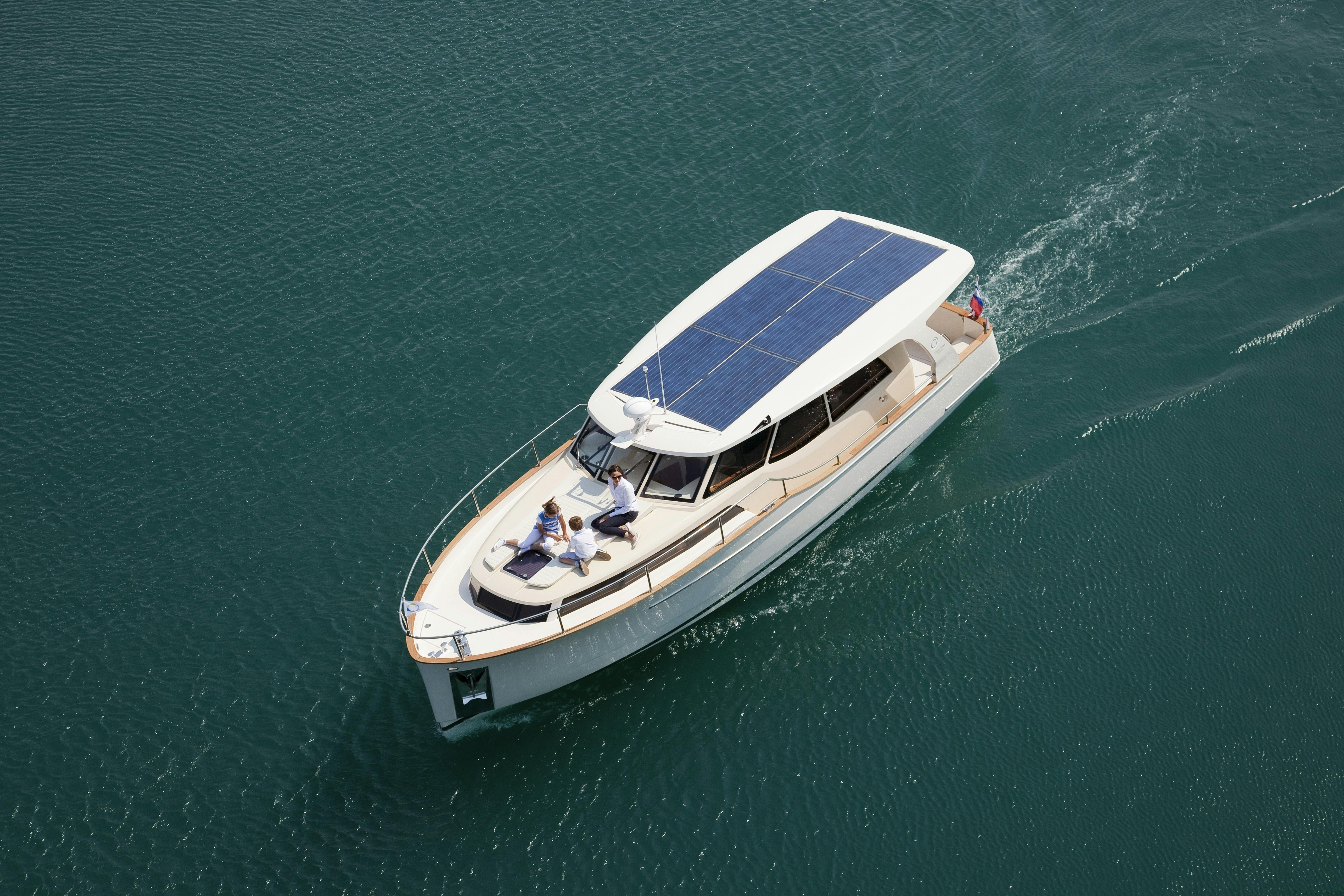 Celebrated by the boating community globally, the innovative Greenline 33 epitomized modern family cruising and amassed more than 30 awards – including International Boat of the Year – making it arguably the most awarded craft in history.
Well before Prius and Tesla were household names, Greenline's 33 revolutionized the boating world with its hybrid propulsion system and sociable, family focussed layout. The first family cruiser with single-deck saloon, full walk-around decks and aft galley with a top-hinged window that connected it seamlessly with the cockpit, the model set a new trend for safe, single-level cruising. Such is the popularity and usability of this design, Greenline's single-level living concept has been adopted by countless other models on the market.
The iconic model's DNA lives on in the Greenline fleet and will continue to do so with the builder's newer boats showcasing many of those signature Greenline 33 features. Single-level living, outstanding deck storage, safe decks and versatile cabin spaces will be a hallmark of the modern Greenline range that sets its boats out from the crowd.
Luca Raumland, chief sales & marketing officer, says: "There is growing appetite in the market for a more sustainable way of boating. This marks a new and exciting chapter for Greenline Yachts as we build upon our successes and expand our dynamic fleet. Our expert team will continue to work tirelessly to produce high-quality yachts with credible alternative propulsion options."
More hi-es images can be downloaded here.
About Greenline:
Greenline Yachts is Slovenia's largest yachting manufacturer and was founded in 2008.
The company's vision is to continuously shape the future of responsible boating by being the most innovative and responsible boat brand in the world.
Greenline Yachts offers its entire range as H-Drive as well as full E-Drive.
A worldwide leader in alternative propulsion motorboats and proudly European, Greenline Yachts is owned by SVP Yachts d.o.o., which employs more than 250 people.
Greenline headquarters is based in the picturesque village of Begunje na Gorenjskem, in the heart of the Slovenian Alps.