Greenline appoints new CEO and new Management structure.
Begunje, Slovenia. 
Greenline Yachts, the pioneer of responsible boating, have today announced the appointment of Matjaž Grm as CEO to lead their business expansion.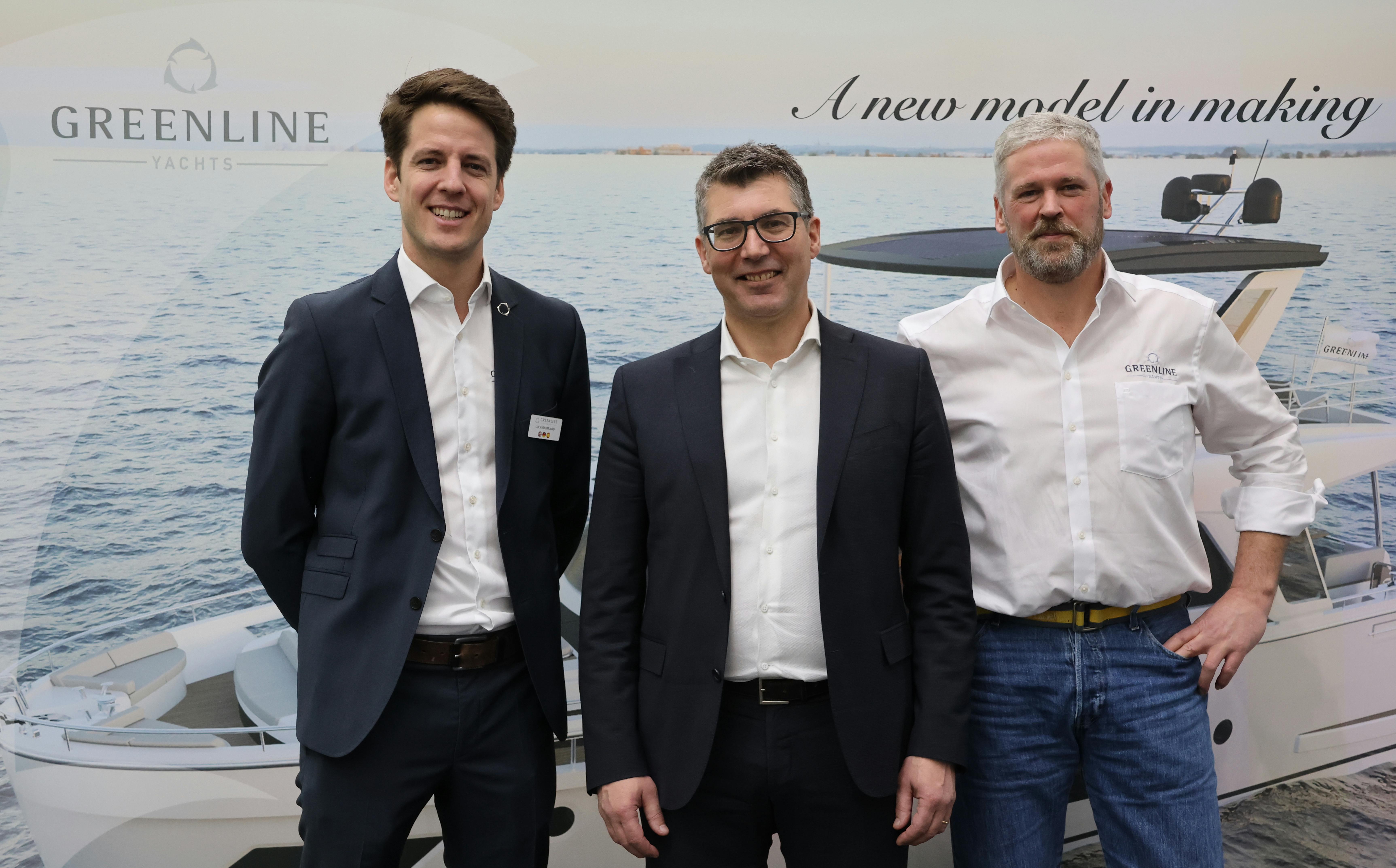 The announcement follows the departure of General Manager Ziga Petac, who left the company in December 2022. 
Major shareholder Vladimir Zinchenko and his partners at the SVP Group, owner of Greenline Yachts, have decided on an ambitious business plan for the next five to eight years, which includes new model launches (in the mid-to-large size range) and investment in both new and existing production facilities.
Vladimir Zinchenko, owner of Greenline Yachts, says: "With the demand for larger yachts, it is time to also have access to the water. We have been looking for a coastal location site where we can build a further production facility. We have identified potential sites in both Slovenia and Croatia and will start this project within the next 12 to 14 months."
Slovenia-born Grm has more than 13 years' experience in various positions in the sporting goods and nautical sector and spent 14 years in the caravan sector as S&M executive director with Adria, which became leading RV brand in Europe under his leadership. Living in walking distance of the shipyard, Grm brings both the local and international experience to help to accelerate the growth of the company.
 "I am thrilled to be joining the most innovative and responsible boat brand in the world. Greenline Yachts provide the only complete fleet available with alternative or conventional propulsion systems – and with plans to grow the model range and production facilities – Greenline are set to further deliver an unrivalled responsible boating experience. I look forward to growing our business network and ground-breaking product portfolio together with our world class team."
50-year-old Grm is an MBA graduate and has consulted for large multinationals. He brings a wealth of strategic, operational and multifunctional knowledge to the business and will focus on connecting Greenline's brand, sales and product management with operational strategies. With first-rate leadership skills, Grm will hone Greenline's positive company culture and also support employee growth and development.
Luca Raumland, who joined the company in 2017 and served since then as Head of Sales and Marketing, takes the position of Chief Sales & Marketing Officer and will manage sales, marketing and business development. 
Peter Meyer, owner of Boatyard Solutions, also joins the new management team as interim COO for the next 12 months. Meyer is a German production consultant with 35 years of experience in production and purchase in the nautical sector.
Vladimir Zinchenko will take over a role on the advisory board and focus on the new shipyard development. 
Visit Greenline Yachts at Boot Düsseldorf, the world's biggest indoor boat show, at Stand 1B31 in Hall 1.

About Greenline:
Greenline Yachts is Slovenia's largest yachting manufacturer, founded in 2008.  
A worldwide leader in alternative propulsion motorboats and proudly European, Greenline Yachts is owned by SVP Yachts d.o.o., which employs more than 250 people.
Greenline headquarters is based in a picturesque village of Begunje na Gorenjskem, in the heart of Slovenian Alps. The entire production is currently based in Slovenia.
Greenline Yachts are the only range of yachts to offer H-Drive as well as full E-Drive. The company's vision is to continuously shape the future of responsible boating by being the most innovative and responsible boat brand in the world.