Greenline 33 to 39 upgrade
We upgraded our Greenline 33 to a Greenline 39. The 39 builds on the 33's open, liveable, practical, modern attributes and adds more space, functionality and sea friendliness. The helm door and the thrusters (bow and stern) make the 39 so much easier to use. The easy displacement speed of 9 knots can be easily increased to in excess of 20 knots if you need to arrive sooner – or just have a bit of fun! Peter Hrones again showed that he is a true Gentleman and his company, Eyachts, reflects this approach to business," says Ian.
Greenline 39 Tasmania
I have no hesitation in recommending Eyachts. I have recently purchased a Greenline 39 and the sales experience and after sales service have been exceptional. The level of communication is well above that which I expected. The boat itself is incredible; it handles the big seas around Tasmania with ease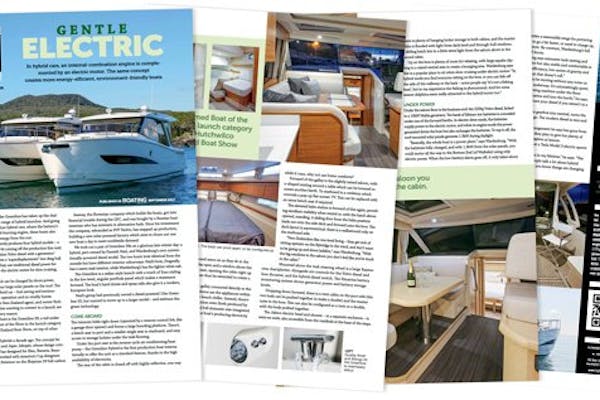 3 August 2020
"We're cruising up the Beaulieu River on a 39ft, 220hp diesel cruiser and it's totally silent. Okay, there's the faint whir of an electric motor and the sound of the water rushing off the hull is a tad intrusive but, that aside, we are pottering along at 5 knots in near total quiet. Welcome to the Greenline 39 Hybrid."
Read more at Motor Boat & Yachting
weiter lesen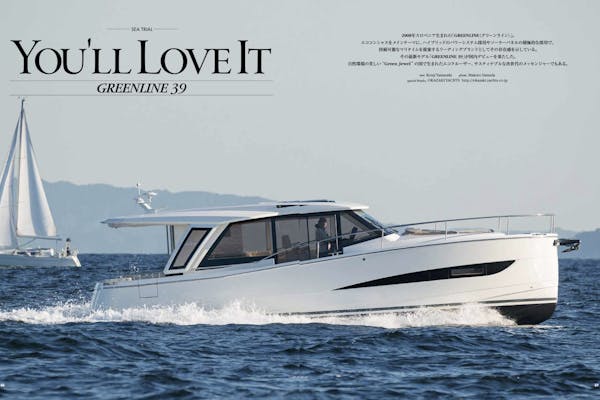 1 Dezember 2020
2008年スロベニア生まれの「GREENLINE(グリーンライン)」。 エココンシャスをメインテーマに、ハイブリッドのパワーシステム採用やソーラーパネルの積極的な採用で、 持続可能なマリタイムを提案するリーディングブランドとしてその存在感を示している。
その最新モデル「GREENLINE 39」が国内デビューを果たした。
自然環境の美しい"Green Jewel"の国で生まれたエコクルーザー、サスティナブルな次世代のメッセンジャーでもある。
weiter lesen
yacht.interior_title[0].text !== '' &&&&
Interessiert an einer Greenline 39?
Selbst wenn Sie nur mal reinschauen wollen, wir freuen uns von Ihnen zu hören.
Kontakt
}